One of Brooklyn's finest, a child of hip-hop's Golden Era and regarded as one of the genre's most introspective and insightful artists, Yasiin Bey more commonly known as Mos Def has shaped a career that exceeds the boundaries that persist within musical genres and artistic expression. Bey has been garnering attention his entire career, confronting challenging social issues through his music with his wit and wordplay- particularly about the black experience in America and the world at large, through an Afrocentric lens. With Negus, maybe his most audacious artistic endeavor yet, it has landed him both praise and impertinent scrutiny from some about his undertaking of such a daring artistic endeavor.
Negus is a royal title in Ge` ez, an ancient Ethiopian Semitic language that denotes a monarch and which has been used to translate the words "king" or "emperor" in literature. It is used as the title to the current audio-visual installation at the Brooklyn Museum of his latest studio recording. Delivered through the usage of wireless headphones, the 28-minute long album will not be released in any digital or analog mediums, and is touted as an artistic experience devoid of "the distractions of technology." Bey called upon the talents of various contemporary visual artists such as Julie Mehretu, Ala Ebtekar among others and commissioned them to create works (in collaboration with Bey) specifically for the installation after hearing the album. This dynamic and revolutionary approach to artistic creativity continues the upward trend of Rap solidifying its claim as fine art.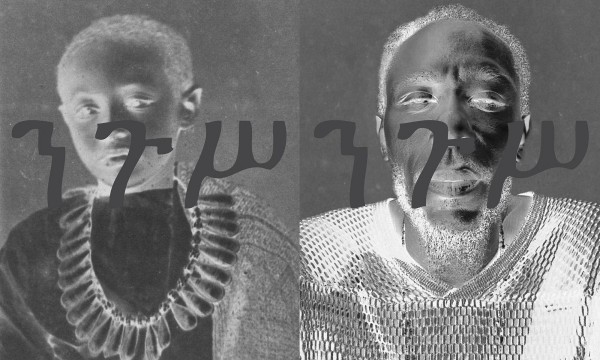 Courtesy of The Third Line.
In a recent interview, Bey proposed that his approach seeks to remove the hard line of what is considered fine art- not limiting it to only something one can hang on a wall, but extending it to music, specifically hip-hop music. He saught dynamism in the experience of art by uniquely juxtaposing the traditional museum experience. This juxtaposition boldly infringes upon the long-held fallacy of what it is to be cultured in the traditional fine art sphere, where a cultural gap has always been present between refined high art enjoyed and advertized in white history and culture, and art of people of color. An essay was written recently on Pitchfork.com about the exhibition which expressed a somewhat distant view of this insightful undertaking in art and dismayingly so, highlighted the troubling thought that art may just be losing its aesthetic appeal, even to those among us who rely on its longevity for inspiration.
Photo by Tiffany Sage/BFA.com
The essay partly assumes that the combination of hip hop music and fine art is a plea for validation from the art establishment, to rescue the genre from its assumed lower class. The success surrounding this long documented courtship of fine art and hip hop is widely debated with varying opinions, but historically the relationship has always been present. Rap's early marriage with graffiti art in the early 80's sparked the growing influence of art in the genre. With each era however where we see a change in artistic expression, the dynamics surrounding its relationship with music simply repositions itself to further fuel the debate. From artists like Jay- Z and Sean 'Diddy' Combs indicating their wealth through the purchase of multi-million dollar artwork, to the increasing number of music videos with embedded visuals of paintings and sculpture, we see that this romance has matured to what Yasiin Bey helped to curate.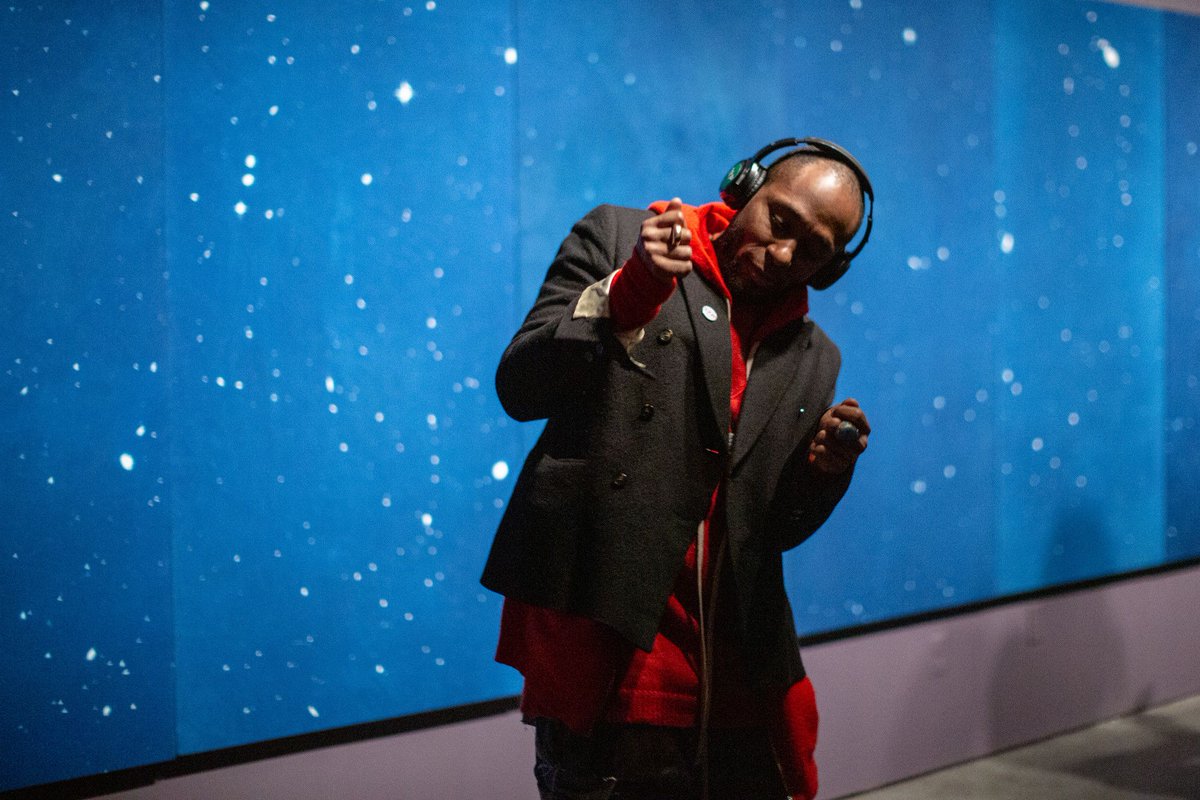 The Negus installation is yet another attempt at enlightening us to the powerful influence of black culture, which seeks no validation nor kowtows for attention. From artists like Kehinde Wiley, Isis Kenney (@icewatercandy) and Thomas Evans (@detour303), it is evident that fine art and hip hop have found a life-long marriage that bridge the cultural divide, and stands face to face with the conventions of classism. I further assert that once more, black culture has found yet another way to penetrate the fine art canon, and continue to dispel misconceptions surrounding our ability to pioneer and shape the future. Furthermore, as artists and creators, let us continue this trend of black excellence fueled by unabated creativity and live by the words of Thomas Evans "Be the artist that you would want to meet."